Find Best carpets for your dream home
Best Carpets Abu Dhabi – Custom Rugs Manufacturer And The Best Carpets Shop In Abu Dhabi
Carpets can be created using various materials and weaved in various shapes, sizes, and colours. We are Abu Dhabi's top maker and wholesaler of handmade carpets and rugs, and we can personalize your rug to fit all of these needs. Our unique handcrafted rugs and carpets come in various designs and can be tailored to the buyer's demands.
We simplify for merchants, architects, and interior designers to obtain the rug or carpet they want in the best custom carpets shop in Abu Dhabi. A minor adjustment to its size, shape, or colour can ultimately affect the look of your room. If the design, pattern, colour, and material are carefully chosen, a rug that is made to order in terms of size, form, or all four can provide a perfect fit.
We have a selection that combines distinctive designs, a variety of patterns, and clever weaving to provide options for your wise purchase. Before choosing the best platform to buy your particular type of rug, you must ascertain your needs regarding rugs. At Best Carpet Abu Dhabi, we take care of all aspects of your dream rug, from conception to design and creation.
How To Choose The Best Carpets In Abu Dhabi?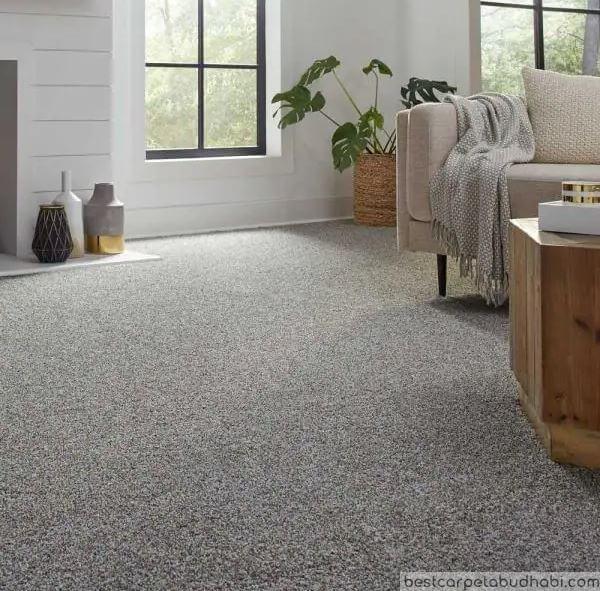 A sense of science integrated art and cravings for exploring the limitless possibilities enabled us to serve audiences with a diverse group. We cater to the extensive market of custom carpets in Abu Dhabi. You must determine the carpet's location in the house before deciding how to choose one. Every room has unique features and specifics. It's critical to know and comprehend this:
A beautiful synthetic rug with a lovely subtle design for a living room will do.

If you want a carpet for your kitchen, it is best to choose one with a low pile.

The bedroom and the nursery are both used as permanent quarters. Purchasing a high-quality natural covering is your best action in this case.

For the hallway or studio, you must pick complementary carpets that are different from one another.
SEE WHAT WE OFFER TO YOU!!
Although picking a carpet is an exact process, it is a crucial decision. The grade of the material and the price of the carpet are the two most crucial factors to consider. Once you've decided what you want, it's critical to investigate the market for products that fall within your price range.
Why Is Best Carpet Abu Dhabi Perfect For Buying Carpets In Abu Dhabi?
Over time, we expanded our business beyond rug manufacturing to become a well-known carpet retailer. We have developed as rug wholesalers and even as direct-to-consumer sellers. As a result, we can respond to inquiries and resolve issues throughout the product-making process. With our well-known weaving skills, we produce works of art. 
We value authenticity and individuality, and handcrafted methods help us achieve this. We use flatweave, hand-knotting, hand loosened, and tufting as our techniques. We take proper safety to secure the material used to make each rug. We use materials for general purposes in addition to those with specific properties. 
Our preferences are influenced by the following materials: bamboo, hemp, leather, linen, polyester, viscose, and wool. Whether hanging a curtain or spreading a carpet, we are very particular about the colour and prefer those that bring harmony. Our exclusive collection showcases concepts and theme-inspired designs. 
HAVE A LOOK ON OUR PRODUCTS
We offer home visits book your appointment